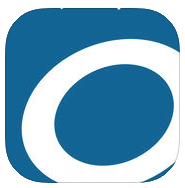 iTunes Link: Overdrive Library eBooks

Have a public library card?  Download this app and you can use your Fraser Valley Public library account to sign out ebooks and audio books from the public library.
Many of the books we read in our English classes are available as eBooks or Audio books so you can read or listen to your assigned novel where ever you take your iPad.  Feel like reading a great book, where ever there is wifi, you can download a new book to read.
How to Set Up Overdrive
The first time you launch Overdrive you will need to configure it:
 You will need to create an account.  You can create an account from scratch or use your Fraser Valley Public Library card or your Facebook account.  Creating an account from scratch or using Facebook will mean that the site will remember you,
If you sign in using Facebook or an account you created, you will need to add your library card number to the account.