Brookswood students have access to several quality paid online resources, one of which is World Book Online.  You can click on the following link to access World Book Online.  Here is the launch page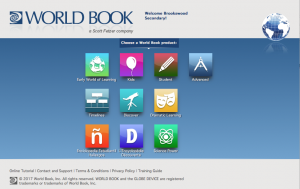 If you are at school this will log you in directly.  If you are at home you will need to use a login name and password.  See your teacher for this login info.
Here is an overview of the resources available: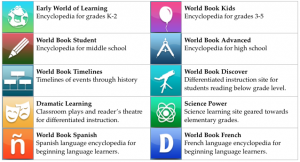 Tip: When you first go to World Book Online, Use Safari's Add to Home Screen feature to create an App-like button for easy access.