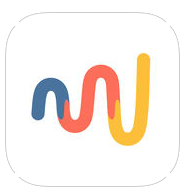 Cost: Free
iTunes Link: Paper by FiftyThree
Paper by FiftyThree is a free drawing app that is great for creating anything from simple diagrams to stunning works of art.  This app can be used to create drawings that can be imported into projects created in other apps such as Notability, Keynote or Explain Everything.
One of the top rated drawing/art apps on the iTunes store!
Online Help and Tutorials
Paper by FiftyThree Support pages
Basic Guide to the tools and how to create, edit, export and share creations in Paper published by the creator.
Mastering Paper by FiftyThree
An excellent guide that covers everything from the basics to how to use Paper to create artistic quality drawings and paintings.