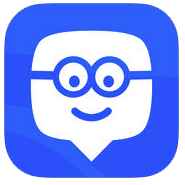 Cost: Free
iTunes Link: Edmodo
Edmodo is the online classroom used by many teachers at Brookswood, not just CatPack.  Edmodo allows each classroom teacher to set up an online classroom where assignments and information can be posted in a private secure environment.  Students can use Edmodo to hand in assignments, ask questions, store and transport documents from home to school.
Edmodo can be accessed from any computer at their website or through their iOS app when using an iPad.  Each classroom teacher will have a unique code that allows you access to their classroom.
Online Help and Tutorials
Student Guide to Edmodo
A basic guide to the basics of using the Edmodo site either from your iPad or the web
Parent Guide to Edmodo
Edmodo had separate accounts for parents that allow them to view their child's classroom assignments and the teacher's posting.