iTunes Link: Destiny Quest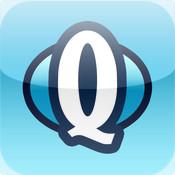 See what the top ten books are in our school library!  Check out the newest books added to our collection.  Destiny Quest allows you to browse through Brookswood's library to find a book and even see if it's available or signed out.  You can also check your account to see what books and textbooks you have checked out right now.
How to Set Up Destiny Quest
The first time you launch Destiny Quest you will need to configure it to connect to Brookswood Secondary:
 Enter the following web address on the opening screen: library.sd35.bc.ca
Press the Connect button and then choose Brookswood from the list of Langley Schools.
Both your User ID and password are your student number.