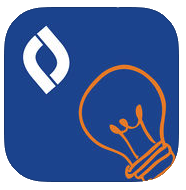 Destiny Discover eBook Reader
iTunes Link: Destiny Discover
Destiny Discover eBook reader allows you to check out eBooks from our school library and read them on your iPad or iPhone.  At the present time, our collection is limited to mainly French-language books purchased for our Immersion program but we hope to build both the English and French collections over time.
Destiny Discover allows you to make notes, bookmarks and highlight text as you read and remembers these notes even after you return the book
How to Set Up Destiny Discover
The first time you launch Destiny Discover you will need to configure it to connect to Brookswood Secondary:
 Under the Location pop-up choose British Columbia
In the School section, start typing Brookswood until you can choose Brookswood Secondary from the choices provided
Both your User ID and password are your student number.  Check the box to keep yourself logged in if this is your personal iPad.
Destiny Discover is also available for your Mac, PC, Kindle or Android Device
You can also download a version of Destiny Discover for many other devices which allows you to access your eBooks from any device you have!
Download the appropriate software for your other devices here: Download Software