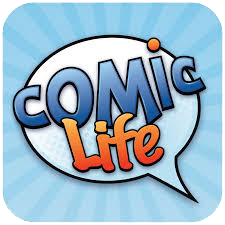 Cost: Part of CatPack App Pack
iTunes Link: Comic Life 3
Intended for telling stories in the form of a comic strip or graphic novel, Comic Life also excels at conveying information in a visually appealing format.  It can be used to create posters, visual recipes and lab reports as well as providing a quick and easy way to share photograph and information together in one document.
Online Help and Tutorials
Comic Life in Your Curriculum
A basic guide to the many uses of Comic Life in the classroom from Plasq,the creators of Comic Life.
Comic Life 3 Getting Your Graphics On
A step by step tutorial that takes you through a sample project to help you see how Comic Life works.